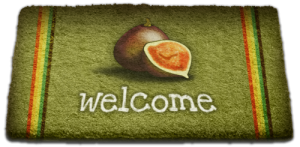 Welcome to the Neighborhood!
To help ease your move into the neighborhood, here is a list of things to take care of while closing on your house.
Hopefully, you've had a chance to read the letter to prospective homeowners, if not, please click on PROSPECTIVE HOMEOWNER in the menu.
Make sure our management company is aware of your closing and that everything is up to date regarding your HOA membership.  Click on ASSOCIATION to find the contact information for our management company.
Go to www.nextdoor.com and sign up using your Waterside street address.  Please do this so that you don't miss any important neighborhood information or announcements. 
Don't forget to get your

TWO

Clubhouse/Pool access keycards from the previous owner.  These can be replaced for a fee if you do not receive them using the Pool Access Card Request link on the left side of the page under Helpful Links.
Links to utilities that serve our neighborhood are provided on the LINKS page.
If you have any other questions or concerns, please contact the HOA at [email protected] .  Welcome!